What would life be without the European Union?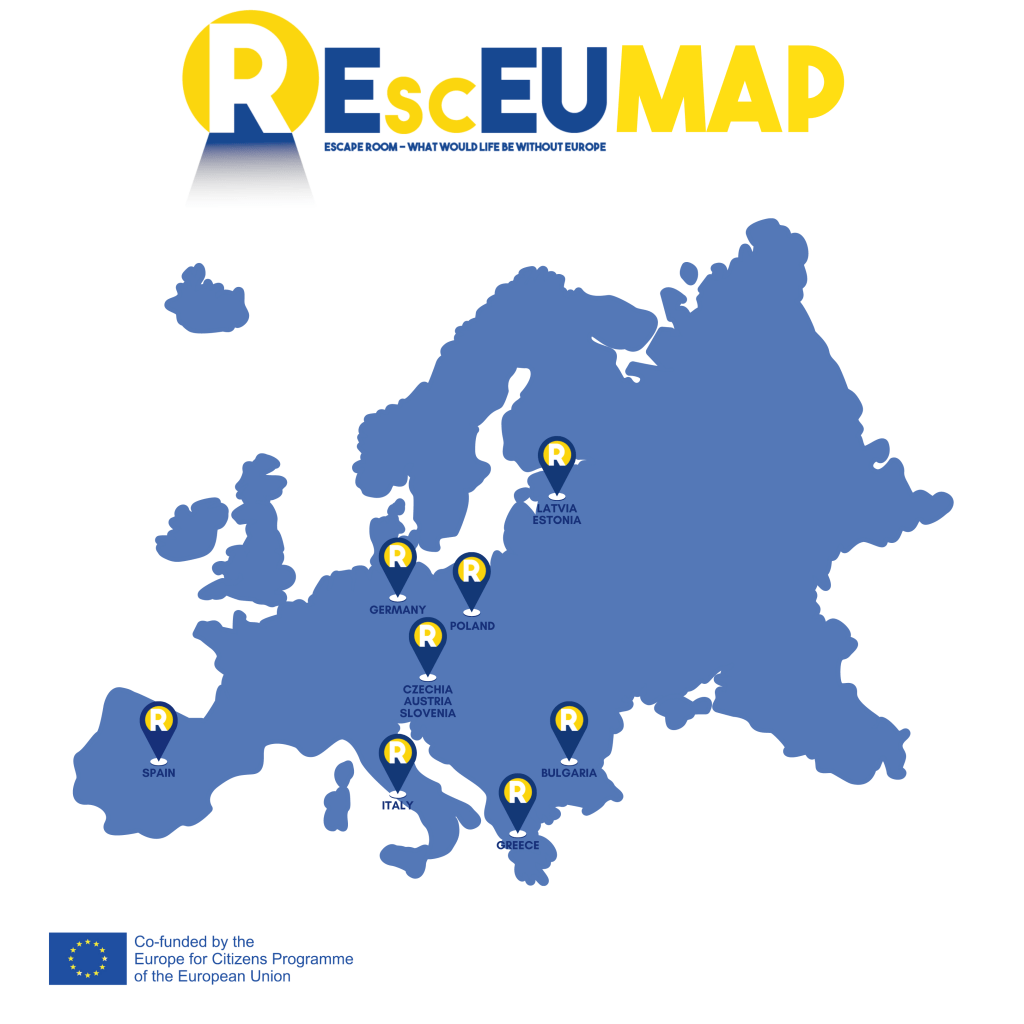 Our escape rooms provide an unique European experience, by conveying the values and advantages of the European Union in our daily life in a challenging game organized in 11 European countries.
The countries involved are : Austria, Bulgaria, Czech Republic, Estonia, Germany, Greece, Italy, Latvia, Poland,  Slovenia, Spain.
We believe that a game can have a great impact on someone's perception of the world, we want to promote the values of Union and Cooperation in vision of a better and stronger European Union.
Follow us on Facebook and Instagram to recieve the latest updates!